Premium Perks. Premium Experience.
Next Level Benefits.
No, for real, you won't believe all we have waiting for you.
Predictable budgeting
A fixed monthly cost makes it easy to budget for your design needs. No surprise fees based on project specifications or hourly rates.
Always-on design support.
Get design help whenever you need it without additional fees or scrambling to find a freelancer.
Seamless handoffs
Working with the same design team regularly allows for efficient handoffs of ongoing work or new projects based on your familiarity with each other.
Tap into proven design expertise
Benefit from a team with a track record of design excellence for other clients. Saves you time vetting and managing multiple freelancers.
Ownership of custom designs
All work is created bespoke for your needs and you retain full ownership and rights to the designs.
Priority access
As a subscriber, you get priority in the production schedule so your design needs are addressed as quickly as possible. No waiting in line behind other clients.
Subscribe
Sign up and select a plan to get started.
Brief
Provide details and specifications about the work that needs to be done.
Create
We design and develop your asset based on the brief.
Review
Assess the work done and provide feedback for any required revisions.
Approve
Review and approve the final asset before moving on to the next project.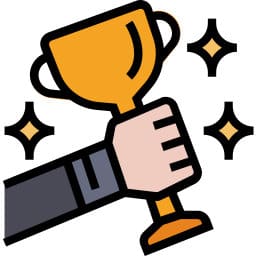 Our subscription service is like a ray of sunshine on a cloudy day, offering an array of advantages so radiant you'll need sunglasses.
Unlock Unlimited Design Power
Forget about project-based fees, deadlines, and limited revisions. With our service, you get access to flexible scaling and high-quality designs, contents and support.
Unparalleled
Design Flexibility
Revolutionize your design process.
This is what we can do for you.
Video & Podcast Scripting
This is literally the complete package, peace of mind included.
Choose the plan that's right for you
Our subscription plans are like a drug – but without the nasty side effects.
A great place to start. try the awesomeness of our service, you'll never look back.
We got you. Everything you need to enhance your brand and drive conversions.
For teams with their work cut out for them. Top-Notch Quality, Lightning-Fast Delivery. Let's go!
Request for every type of design job listed
Unlimited Revisions
Up to 2 jobs simultaneously
24/7 access to your private dashboard
Video & Written Reviewing process
Fast turnaround time
We're here to make your life easier.
Consistent quality of work
Easy cancellation process
Flat-rate pricing
Concierge-level Support
We've got answers! Unless it's after hours, in which case we'll get back to you first thing in the morning. We may be design wizards, but we still need our beauty sleep.
Shoot us an email at hello@coxdigital.cl and we'll get back to you faster than you can say 'Helvetica'.
Thanks for considering our design studio, we can't wait to work with you!